Nederland's Premier House Cleaning & Maid Services
We are dedicated to providing assistance that brings delight to your daily existence. Our concern extends to your entire household, encompassing your loved ones, children, and cherished pets. As the premier Cleaning Service establishment serving Nederland, Colorado, we take immense pride in our commitment to excellence.
Residential Cleaning
Weekly
Bi-Weekly
Every 4 weeks
Deep Clean
Vacation Rental Cleaning
Exit Clean
Housekeeping
Turn down service
Laundry
Move Out Cleaning
Realtors
Property Managers
Construction Companies
Architects
House Cleaners You Can Trust in Nederland, CO
Cleaning can often be viewed as a demanding task, and we recognize that you have numerous options to consider when contemplating the hiring of a cleaning service. As a result, we consistently strive to enhance our standards with the aim of positioning ourselves as the premier choice within the industry.
It is not sufficient to simply place your trust in the cleaning personnel you invite into your home; it is equally important to have confidence in their ability to deliver top-tier cleaning services.
Our unwavering focus remains on our team, and we make ongoing investments in their development, making our company an ideal workplace and reinforcing our commitment to excellence.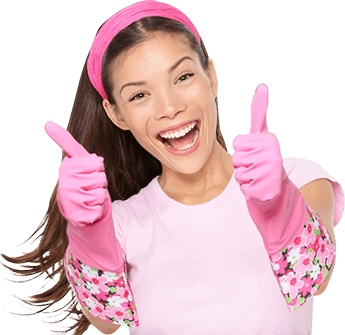 Our enduring commitment to the pursuit of excellence spans a period of more than seven years. Homeowners have come to rely on our unfaltering dedication to detail, as we consistently deliver meticulous cleaning services during each visit to their residences.
Additionally, our proficiency extends to the realm of business-to-business interactions, where we cater to the specific needs of property managers, real estate professionals, and construction enterprises within the scenic environs of Nederland, Colorado.
Just imagine everything you and your family can do this weekend in and around Nederland when you trust your house cleaning to Tarylen Cleaning Services!
Eldora Mountain Resort: If you enjoy outdoor activities, consider spending a day at Eldora Mountain Resort. You can go skiing, snowboarding, or snowshoeing in the winter, or hiking and mountain biking during the warmer months. The scenic views and recreational opportunities make it a great family destination.

Nederland Mining Museum: Learn about the rich mining history of Nederland by visiting the Nederland Mining Museum. It's a fascinating place to explore the town's heritage through exhibits, artifacts, and interactive displays.

Hiking and Nature Trails: Nederland is surrounded by beautiful nature, and there are numerous hiking trails in the area. Popular options include the Mud Lake Open Space and the West Magnolia Trail System. Enjoy a family hike and take in the stunning Colorado scenery.

Carousel of Happiness: The Carousel of Happiness is a unique and whimsical attraction in Nederland. It features a beautifully restored 1910 Looff carousel with hand-carved animals. It's a fun and enchanting experience for both kids and adults.

Shop and Dine in the Town: Stroll through the charming streets of Nederland and explore its shops, galleries, and restaurants. You can find local crafts, art, and unique gifts. Don't forget to try some local cuisine while you're there.
Cleaning Tips For Nederland Residents